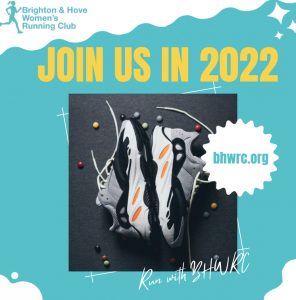 Kickstart your running in 2022 and join us for a run!
We're looking forward to a year of running together and supporting each other on social runs and or races.
We run every week from various locations around Brighton and Hove – and we'd love to have you join us on a trial run. Just last week 8 new runners joined us and another 9 are confirmed for this week!
If you would like to try us out before joining, you can come along to run with us on Thursday evening. To arrange your trial run, please complete the following guest runner form.