Can come along to run with us one Thursday evening. It's a chance to meet some of our members and see if you would like to join us.
To arrange your trial run, please complete the following guest runner form. If you have any queries about the club, you can contact our Club Secretary.
Membership runs from April each year. But you're welcome to join us at any point in the year and we'll let you know if a reduced joining fee is possible.
We are affiliated to England Athletics and part of your membership fee is forwarded to them.
This keeps you insured as an athlete, entitles you discounts on most races within the UK.
It costs £34 per year which includes membership to England Athletics (which is £17).
When you email your membership form back we will get in touch soon. Or get in touch to join us for a trial run first!
Find out more about BHWRC here >>
We recommend being able to run or jog 5k to join us.
If you're not there yet, don't worry. Why not join our Beginners Course to help you get up to speed.
As a club, we embrace diversity and aim to be inclusive by ensuring we attract, develop, support and retain as wide a range of members as possible from the local community.
We are committed to providing opportunities that are safe, inclusive, accessible and equitable for all women, including transwomen.
We have an inclusion policy and as part of that we have adopted the Stonewall Rainbow Laces guidance to create a safe space for LGBTQ+ women and allies.
Our Code of Conduct clearly sets out our expectations of members and is explicit that we will not accept bullying, harassment, discrimination or victimisation of any kind.
Our policy sets out how we deal with any members found breaching our code, which may include expulsion from the club.
See the Welcome Pack for more detail.
If you'd like to know more or have any further questions please contact our club captains.

Current members can find out about upcoming runs, social meet-ups, volunteering opportunities and other activities via the members emails and closed Facebook group. Please always feel free to email us with any questions or suggestions.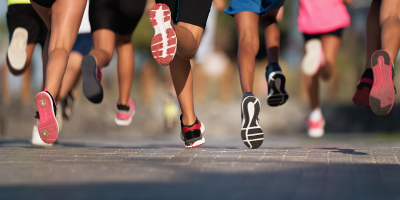 Becoming a member is easy:
"Everyone in the club has made me feel very welcome & I am a really enjoying being a member".